HENRY V CAST AND CREW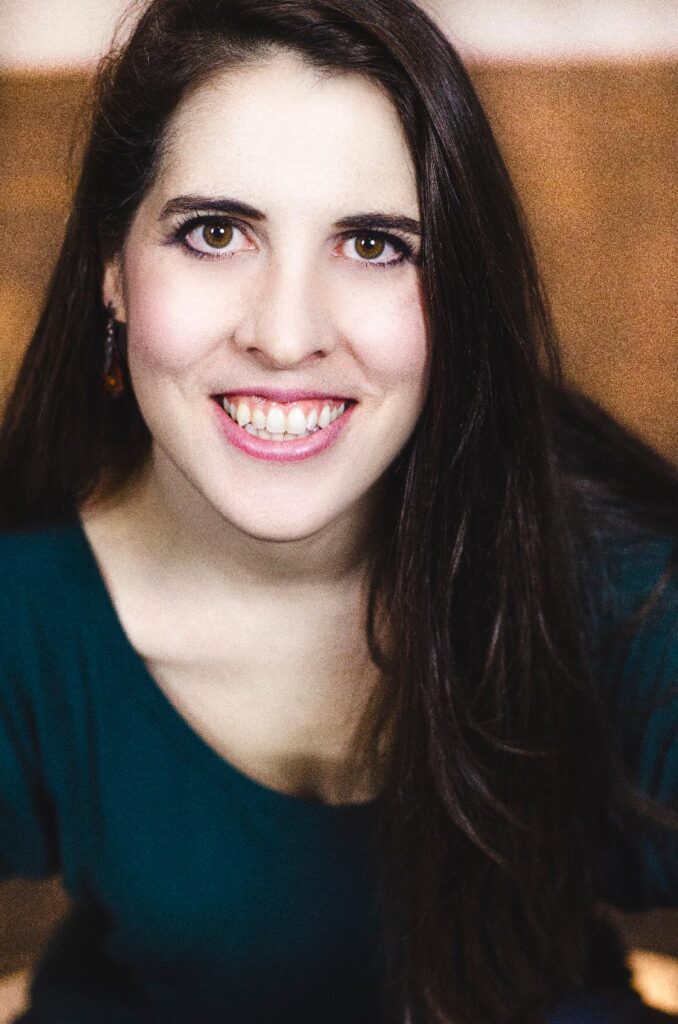 Amanda Abright (Exeter) is delighted to be joining another Points North production. She took up her acting career with the Community Theatre League in Williamsport PA and continued once she moved back to Texas with The Owen Theatre in Conroe and in The Woodlands Arts in the Park and Montgomery County Shakespeare Festival. Favorite past shows include Chicago, The 39 Steps, The Three Musketeers, Much Ado About Nothing, Macbeth, Arsenic and Old Lace, and The Last of the Red Hot Lovers. She would like to thank her wonderful husband John for his patience and support during rehearsals.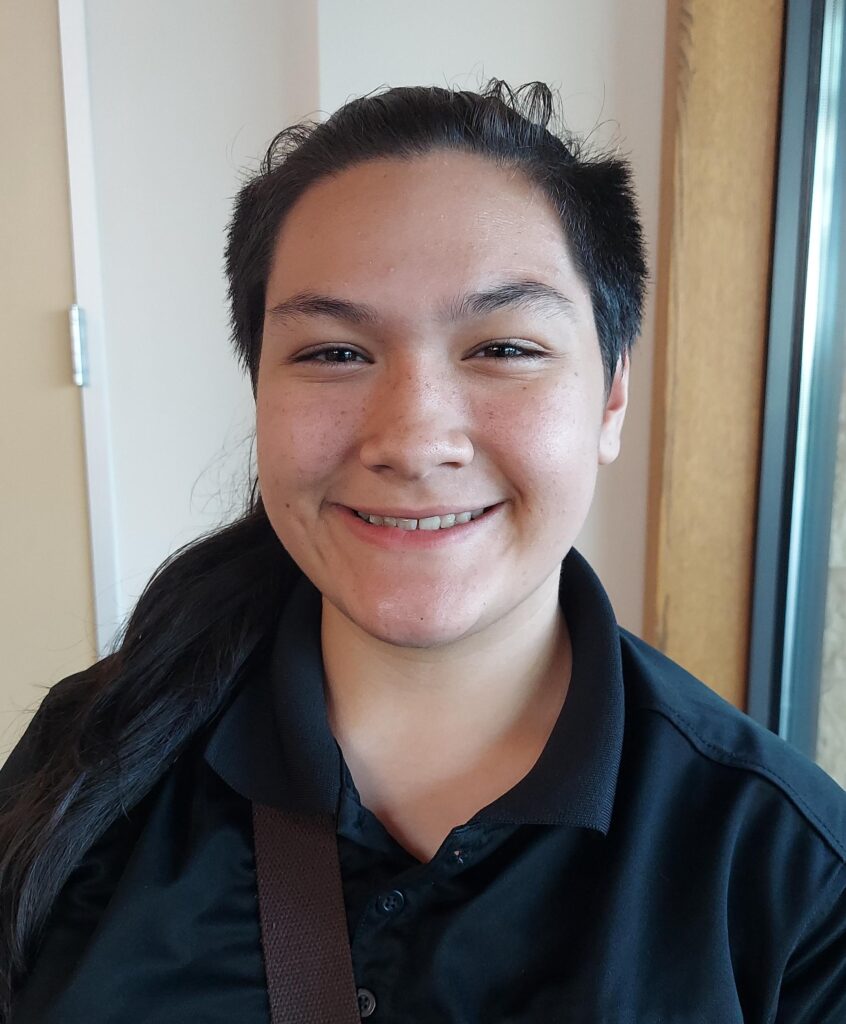 Cordelia Barton (English Soldier) goes to the Quest Collegiate Academy of Shenandoah and has been in several productions on stage including The Tempest, Much Ado About Nothing, A Fairy Tale Christmas Carol, Macbeth, The Best Christmas Pageant Ever, A Comedy of Errors, and A Midsummer's Night Dream. She enjoys art, theater, karate, and being in productions with her family.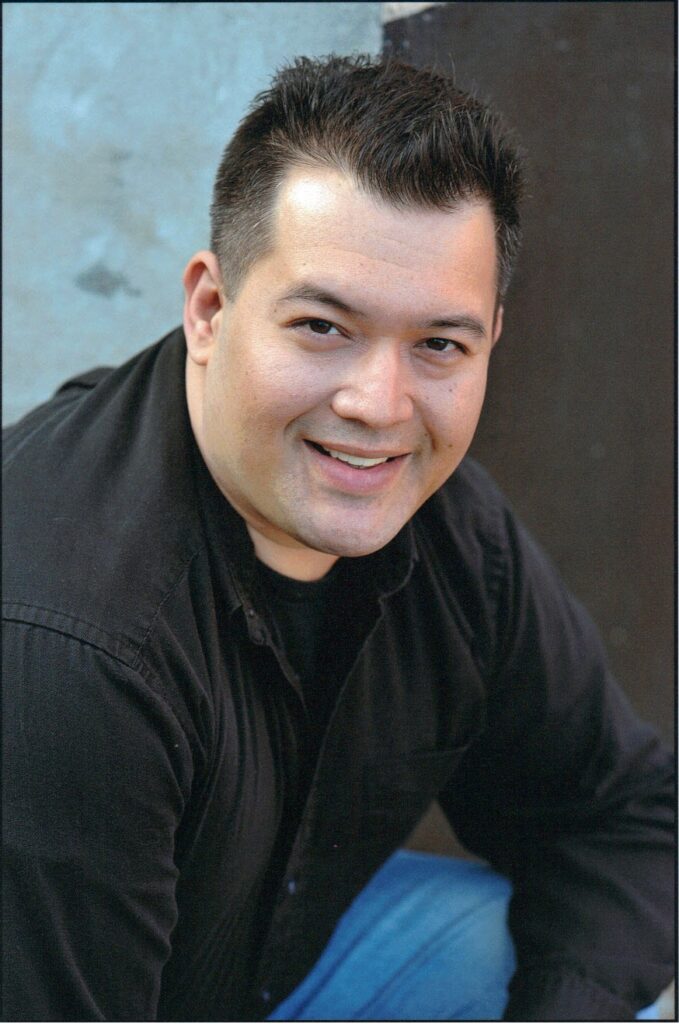 Johnny Barton (Williams) has been in various productions for over twenty years in radio, television, movies, and stage. He has performed in musicals, such as Kiss Me Kate, Fiddler on the Roof, Li'l Abner, 42nd Street, Annie, Damn Yankees, and more. Some of his favorite roles have been Oscar from The Odd Couple, Albert from The Dinner Party, as well as many roles from Shakespeare. To date, he has performed in Hamlet, Macbeth, Taming of the Shrew, Comedy of Errors, Romeo and Juliet, Midsummer Night's Dream, Merry Wives of Windsor, Much Ado About Nothing, and The Tempest. He currently teaches theater arts at Lewis Middle School, has a BFA in Theater from Sam Houston State University, and has two wonderful children, John Wallace, and Cordelia Elizabeth, that perform with him in many productions.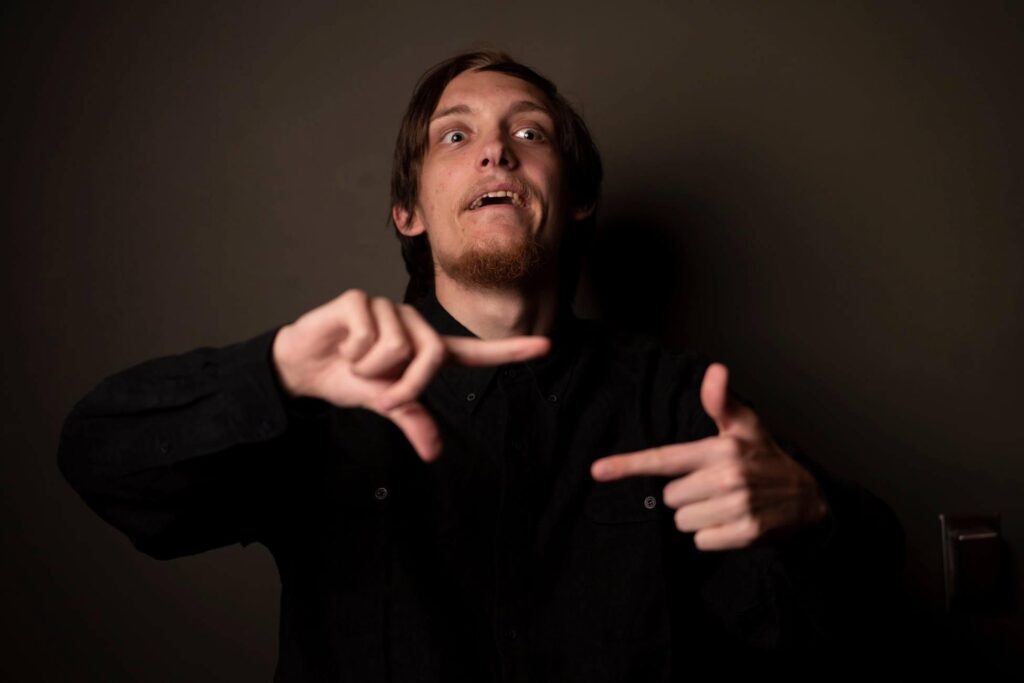 Bain Beason (Bedford, Earl of Salisbury) was a late addition to the cast but quickly found a place among the cast. He was recently involved in a production of Something Rotten and A Doll's House and is excited to be tackling such a strong piece of writing with a unique spin.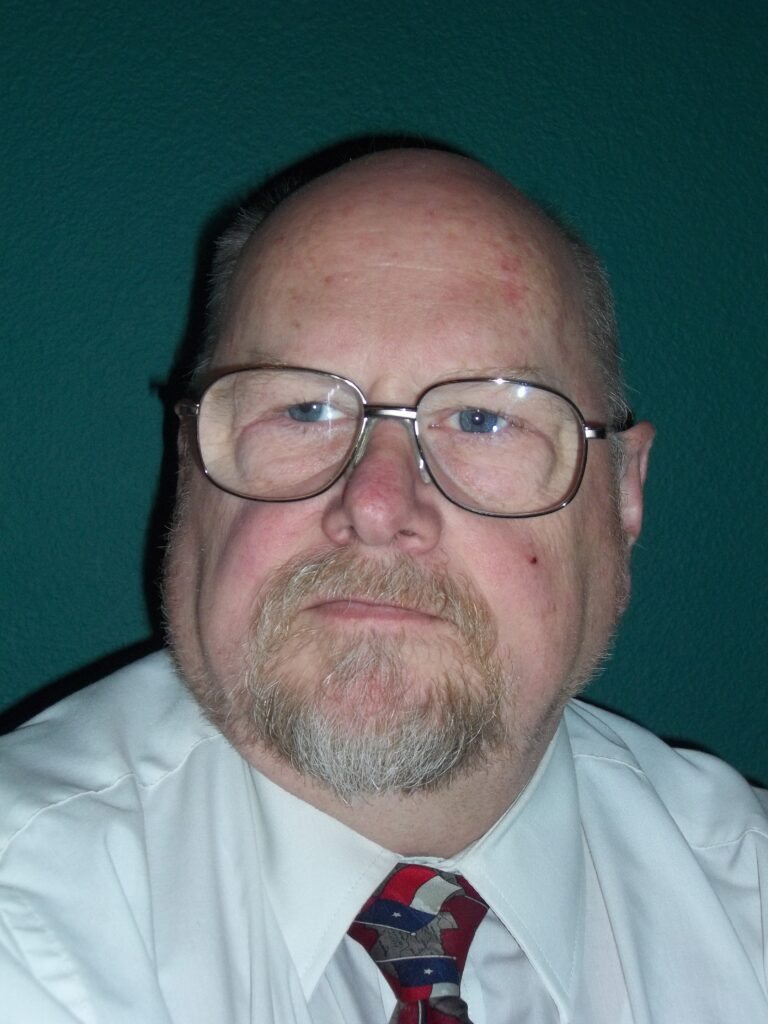 Quint Bishop (King Charles of France) makes another appearance in Shakespeare. In his 48 years in theatre he has done many shows by the Bard; from The Taming of the Shrew to directing Love's Labour's Lost. (He's not being pretentious; he just likes the spelling.) Quint has a BFA in Theatre from the University of Utah and an MA in Theatre from the University of Houston. These days, doing theatre keeps him young.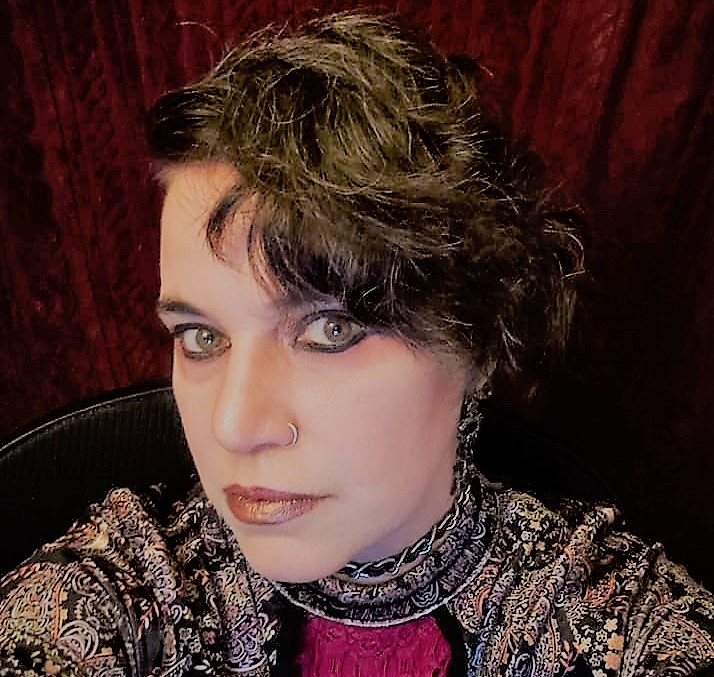 Laura Coccimiglio (Chorus) is honored to have the opportunity to bring to life a bucket list role as Chorus in Points North Theatre's Arts In The Park's production of Henry V. Laura is a seasoned actor who performed in New Jersey, Hawaii, and Ohio prior to moving to the Houston area. In Texas, she has appeared for Points North Theatre as Lady Macbeth in Macbeth, Desdemona in Othello, and Scrooge/Big Bad Wolf in A Fairy Tale Christmas Carol: for Greek Reader's Theater as the title role of Medea in Medea and as Jocasta in Oedipus Rex: for Shakespeare in the Shade as Witch 1 in Macbeth and Antonia in Twelfth Night. She has also appeared as Elizabeth in Playhouse 1960's production of Angel Street; as well as appearing in several Old West Melodrama productions. She would like to thank her fellow actors for their hard work and commitment, and her family for always supporting her productions and performances (no matter how crazy things get).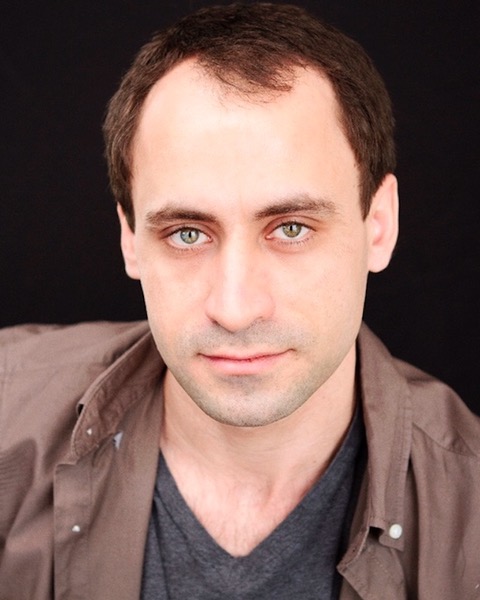 Jeff Dorman (Assistant to Director / French Soldier) is thrilled to be a part of this amazing production of Henry V. Originally from San Antonio, Jeff has acted in multiple Shakespeare plays, including A Midsummer Night's Dream, Measure for Measure, and most recently the Pearl Theatre's production of Antony and Cleopatra. Jeff is truly honored to be able to work alongside the incredibly talented artists in this production. He hopes you enjoy the show.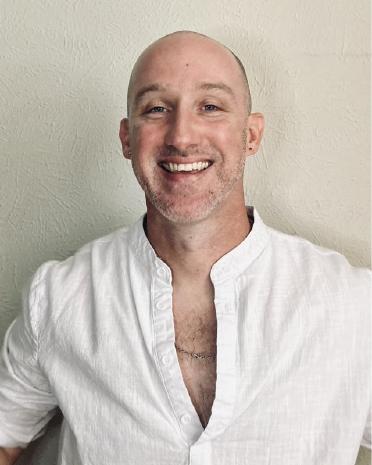 Phillip Ellis (Lord Scroop / Governor of Harfleur / Bates) is making his stage debut in Sean Thompson's Henry V for Points North Theatre Company. In 2022 he also played the co-lead in the short film Last Year, to be released later this fall. A long-time fan and lover of film, Phillip's experience in performance before 2022 is in several of his own self-produced home movies in his teens. Mentored by his uncle, a longtime star of the Phoenix, Arizona stage scene and Hollywood character actor, Phillip is a native of northwest Florida and a graduate of the University of Houston. Phillip also dabbles with woodworking, painting, drawing, and screenwriting. When he is not acting or working in his other arts, he is a husband, father (to human and feline children), coach, and friend. He also runs his own clothing company, Injoysilence (injoysilence.com). Although quiet, if you mention The X-Files or Lord of the Rings around him you probably won't get him to stop talking. Phillip does not have representation and is not affiliated with any unions. His contact information for bookings can be found under Phillip Lee at Backstage.com.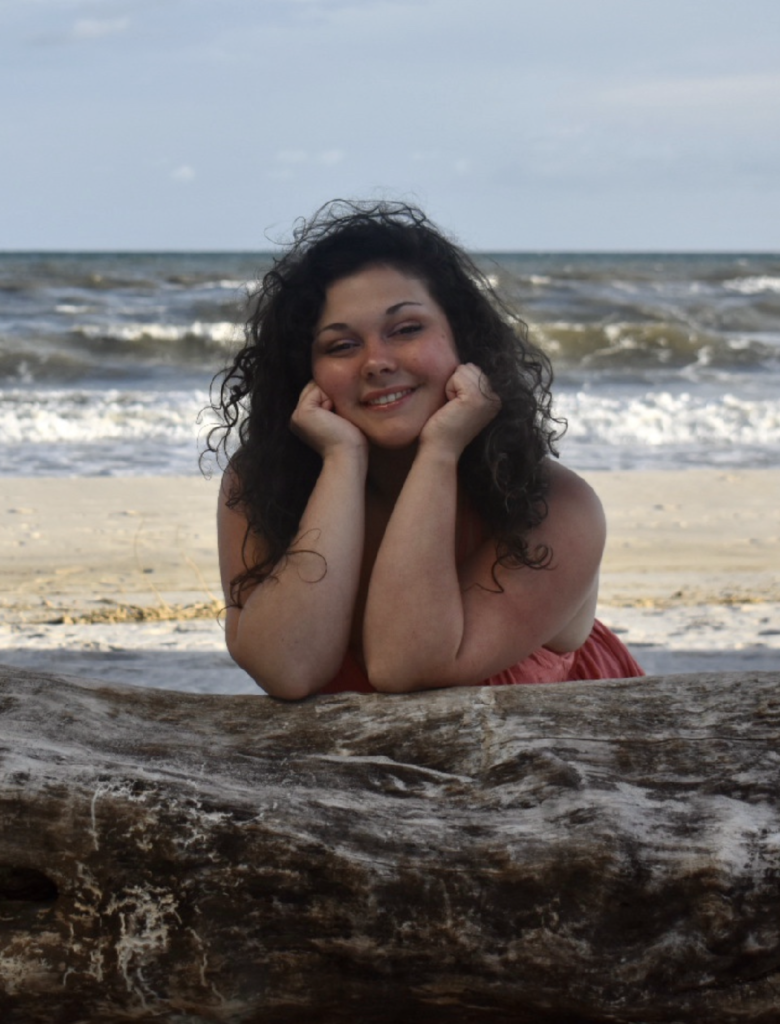 Hannah Gilchriest (Lord Grey / Bourbon) is absolutely thrilled to be in another Shakespeare production with Points North Theatre Company. It has definitely been a great experience for her getting back into community theatre after a two-year hiatus. Henry V has been challenging, but rewarding. Some of her best roles have been in the following productions: The Tempest (Antonio), Macbeth (Lady Macduff), Twelfth Night (Sir Andrew), Into the Woods (The Witch), A Christmas Carol (The Ghost of Christmas Present). "Never make yourself uncomfortable for the comfort of others."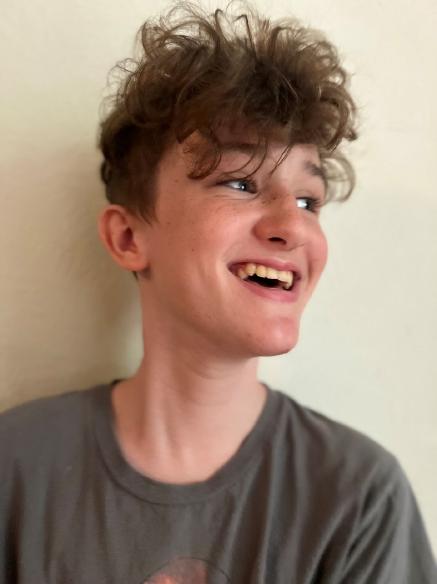 Liev Godwin-Ellis (Boy) is making his stage debut in Sean Thompson's Henry V for Points North Theatre Company. He is a fan of movies and TV and would love to one day be on a show like Stranger Things. He loves hanging out with friends and being outside. His favorite thing to do other than acting, however, is to draw. If you can't find Liev it is likely he is off somewhere with his sketchbook and markers. Liev's favorite singers are Melanie Martinez, Billie Eilish, and Em Beihold. His favorite TV shows are Gravity Falls, The Owl House, and Stranger Things. Liev does not have representation and is not affiliated with any unions. His contact information for bookings can be found under Liev Godwin-Ellis at Backstage.com.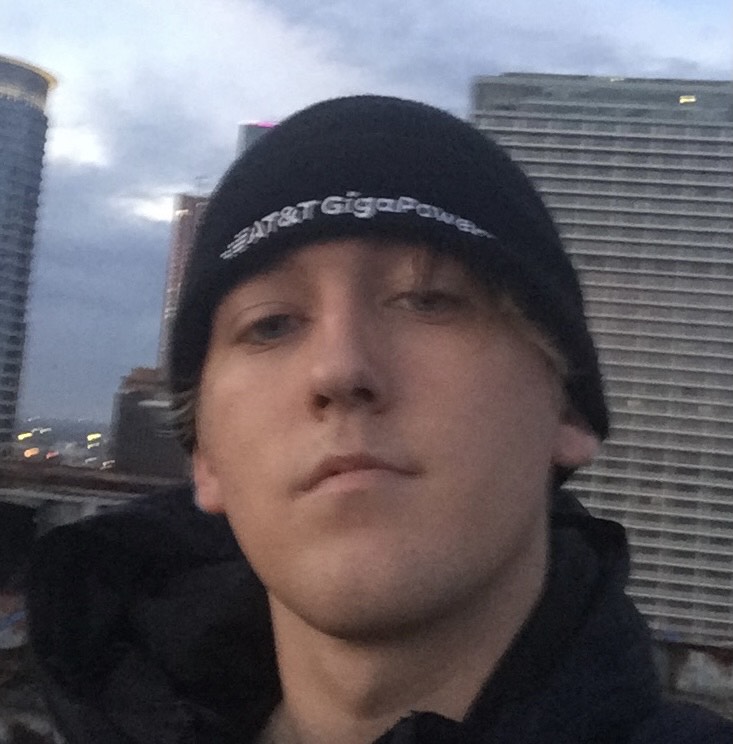 Truman Kuntschik (Stage Crew) is a novice technician, studying live entertainment and pursuing live theatre's most essential needs backstage. Crossing paths with Points North during their rehearsals local to his neighborhood landed his position as support "behind the curtain" in his first Shakespeare production.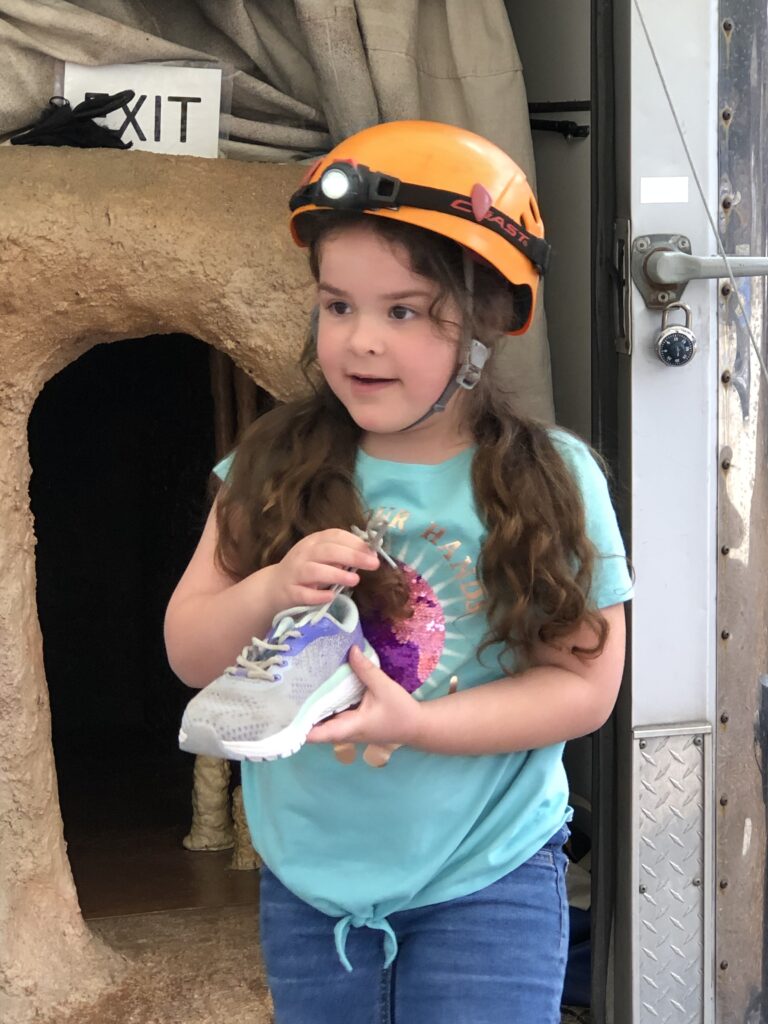 Clover May Therese Johnson (Girl) thought she would try her hand at some Shakespeare today. She has already been in a production of Elf: the Musical as Spark the Elf… but she wanted to try something more… dramatic! Always peppy and kind to those she comes into contact with, it's hard to watch anything bad happen to this kid… let's hope the Dauphin treats her right. Please give a round of applause to this brave little girl as she entertains you this evening!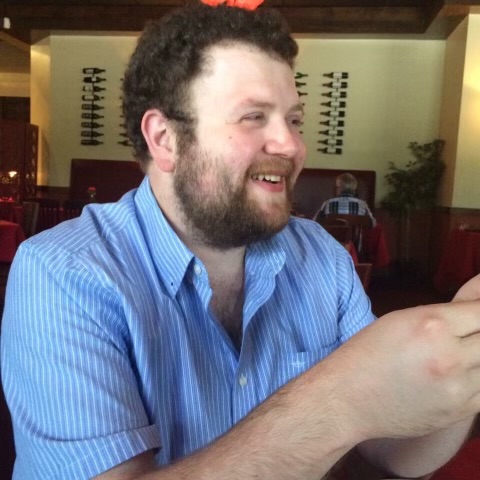 Matthew Johnson (Archbishop of Canterbury / Earl of Cambridge / Orleans) is a newcomer to the world of Shakespeare as an actor, but has had a passion for acting from an early age. Typically finding himself in a comedic role, he has portrayed Feldzieg (The Drowsy Chaperone), Manager (Elf: the Musical), Kohlenkhov (You Can't Take It With You), and The Gander (Charlotte's Web) to name a few. Matthew has a particular interest in voice acting and character acting and currently teaches theatre arts at a private school. He may also be looking into providing private acting lessons…
Tammy Johnson (Production Assistant / Wrangler) – It has been so much fun to witness, and to be even a small part of this production, and I cannot wait to see people's reactions to the finished product. I'm expecting hoops, hollers, cheers and tears – and then plenty of Google searches to find out more about the amazing true histories behind these memorable characters!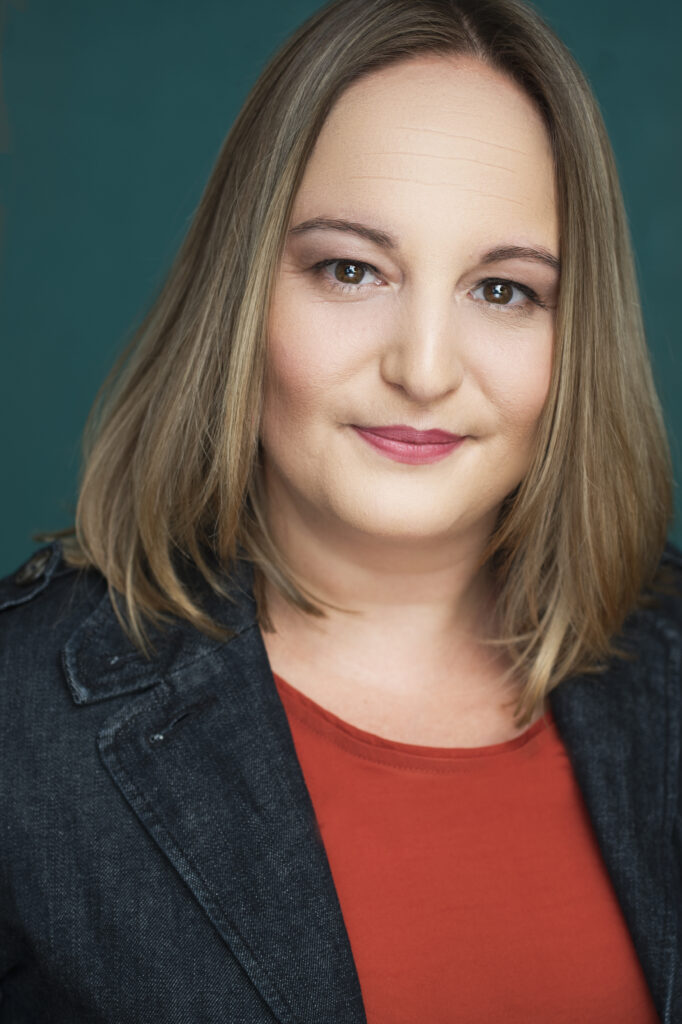 Liz Larson (Westmoreland) is an actor, improviser, attorney, and writer. Originally from Houston, she grew up around the world, but returned home as soon as she was able. Most recently, she took time off from her legal career to train in practical aesthetics at the Atlantic Acting School in New York City. Now she's excited to be back in Houston. She's a regular improviser at Houston's home for long-form improv, Station Theater, and her upcoming projects including the independent film Bailey's Voice from Magic Fire Productions and the short film The Dinner Party from Ray Taylor Films. She's very excited to be a part of Woodlands Arts in the Park again this year and can't wait to sling some steel in Henry's army.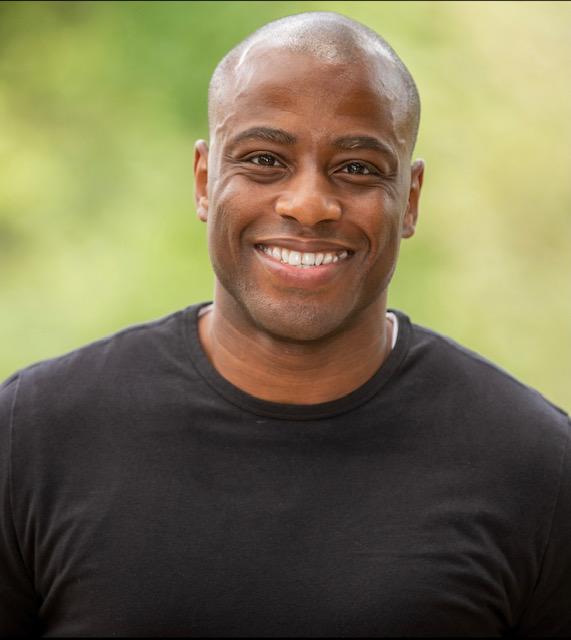 Allan McFarlane (Constable of France / Duke of Burgundy) is excited to be a part of Shakespeare's Henry V, with Points North Theatre Company. He previously played Duke Orsino in Shakespeare's Twelfth Night; the Player King in Shakespeare's Hamlet; Macbeth in Shakespeare's Macbeth; Don John in Shakespeare's Much Ado About Nothing; Petruchio in Shakespeare's The Taming of the Shrew; and Escalus in Shakespeare's Measure for Measure. When not performing, Allan spends his time as a dedicated family man, Middle School Teacher, and a Personal Trainer/Nutritionist. Allan would like to thank his son Axal for his support; as well as the director, cast, and crew for an incredibly enjoyable experience.
K. Becky Meredith (Queen Isabel of France / Lord Erpingham) – Brief Bio: Proud Texas native. Married to high school sweetheart; got a son and daughter-in-love, two grands, and a toy poodle, all perfectly amazing. I follow Jesus. Masters degree plus many years experience in unrelated field; a la carte acting classes. Wrote, directed, performed in a play in a corporate environment. Multiple supporting and extra roles in local commercial and indie films; couple of Zoom productions. Couple of roles in community theater. Favorite role, Clairee in Steel Magnolias.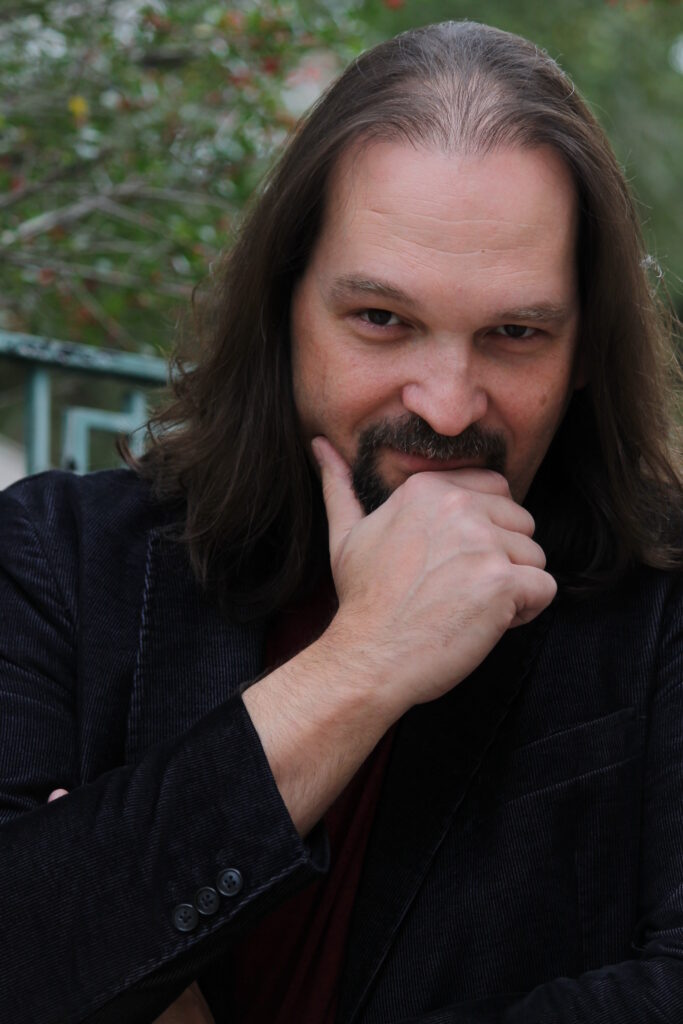 John Patterson (Prince Dauphin) has worked in Texas and New York as an actor, musician, director, composer and fight coach for the past 26 years. He was most recently seen in the Dirt Dog Theatre Company's The Exonerated (Gary), Sweeney Todd (Judge Turpin) at Inspiration Stage, and Macbeth (Macbeth) at UpStage Theatre (predecessor to Points North Theatre). Other recent theatrical credits include Dirt Dog Theatres Company's The Dead Eye Boy (Fight Director), Lone Star and Laundry and Bourbon at the Company OnStage (Director), A View from the Bridge (Fight Director), and Bright Ideas (Director) at Theatre Southwest.
Peggy Sampson (Gloucester) is delighted to be participating in her second Shakespearean play with Points North Theatre. Peggy moved to Texas after she retired from the University of Kansas where she worked for 20 years with a program to benefit the blind. "I am so impressed with the talented cast and crew on this production. The stage fighting is such hard work but thrilling to watch." She hopes the audience enjoys Henry V as much as she enjoyed being a part of it.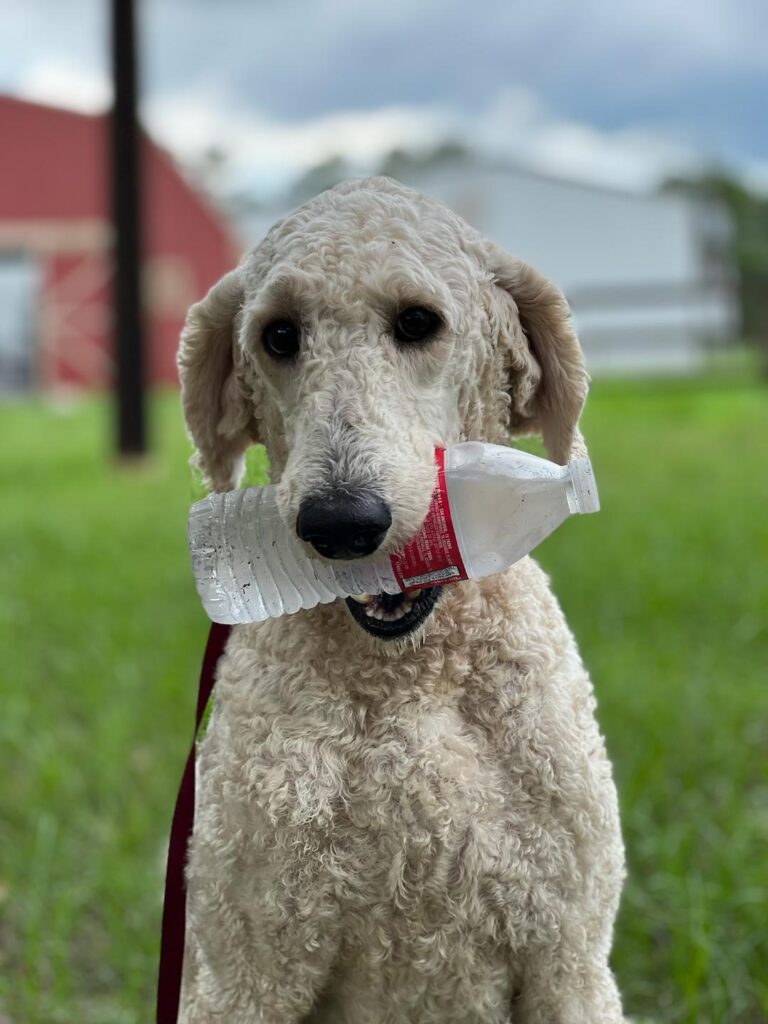 Pickles (Assistant Stage Manager) is thrilled to be apart of his first live theatre production as his owner Allie Web – Stage Manager's service dog. He's an actor's best friend and has a nose for this business. We thank him for enduring the dog days of summer to assist us in this show. He comes of a fine pedigree; valedictorian of service dog school and some unconfirmed reports of him being a descendent of William Shakespeare's dog.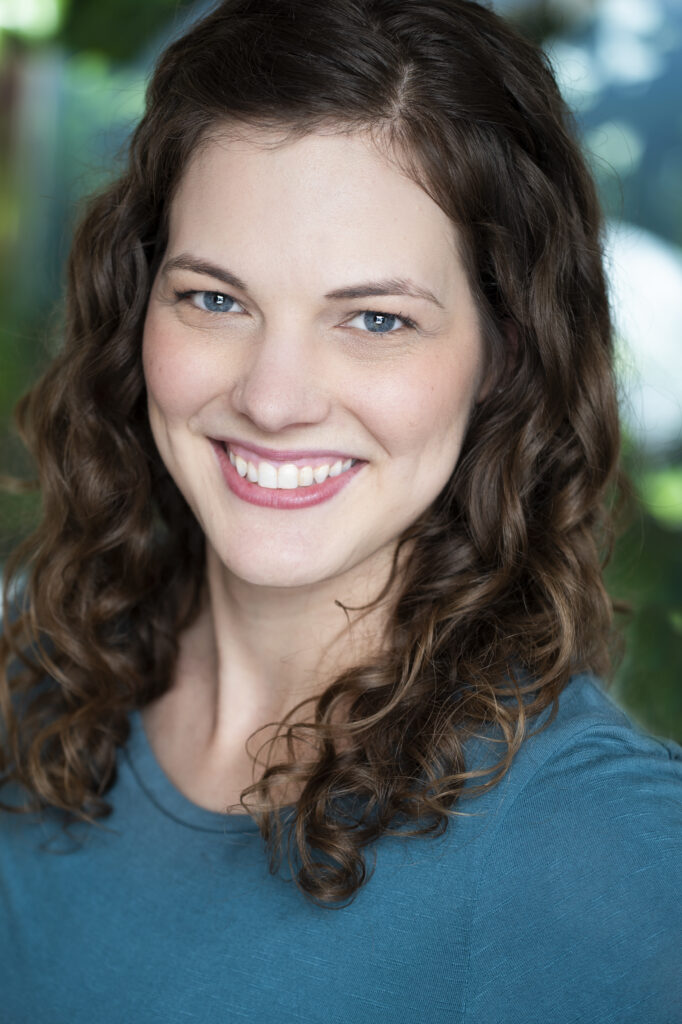 Lindsey Steel (Alice / Understudy for Katharine) is excited to perform in her second Shakespeare production with Points North! Her last Shakespeare production was The Tempest (Voice of Ariel). Lindsey is a professional actor/singer and has performed in a variety of theatre and film productions throughout the Houston area. She is represented by Pastorini-Bobsy Talent Agency and performs with companies The Dinner Detective Theatre, The Fairytale Headquarters, and Books Alive Children's Theatre. Favorite theatre credits include: Mary Poppins (Mary), The King and I (Anna), It's a Wonderful Life: A Live Radio Play (Mary), Robin Hood (Maid Marian), and The Drowsy Chaperone (Kitty). Film credit: Bailey's Voice (Yoga Instructor) releasing Fall 2022. When not performing, Lindsey is an ASL interpreter and teaches ASL, voice, and piano. She thanks her family and friends for their endless love and support and gives all the glory to God. Col. 3:17. Profite du spectacle!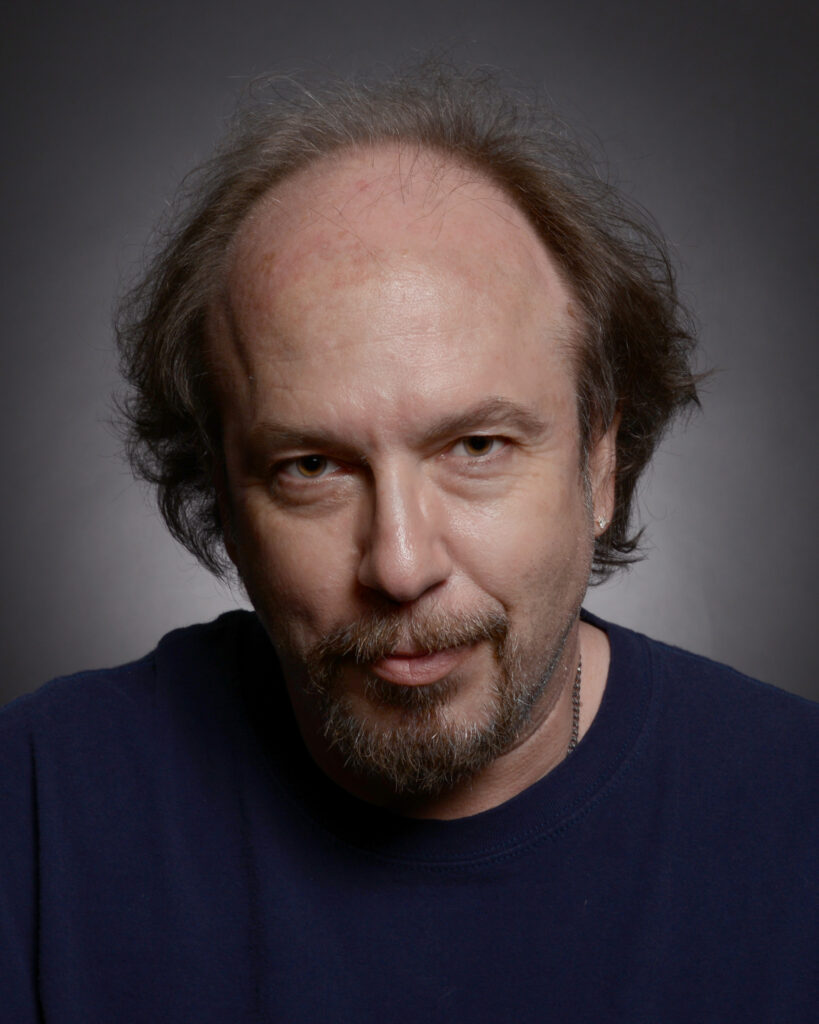 Sean K. Thompson (Director) – Sean is so happy to be once again directing The Woodlands Arts in the Park – Shakespeare in the Park, the brainchild of him and buddy Darryl Bayer that was born seven years ago; previously here he's directed Romeo & Juliet, Macbeth, The Tempest, and Much Ado About Nothing. Elsewhere, Sean has directed countless productions for theatres such as Stageworks, UpStage Theatre, The Players Theatre Company, Theatre Southwest, and Points North Theatre. By day, he is a small business owner (www.c3memories.com), the news editor for Woodlands Online, the artistic director for Points North, a professional improv actor and musician, a radio and television personality, an award-winning playwright and screenwriter, and best-selling novelist. He'll sleep when he's dead.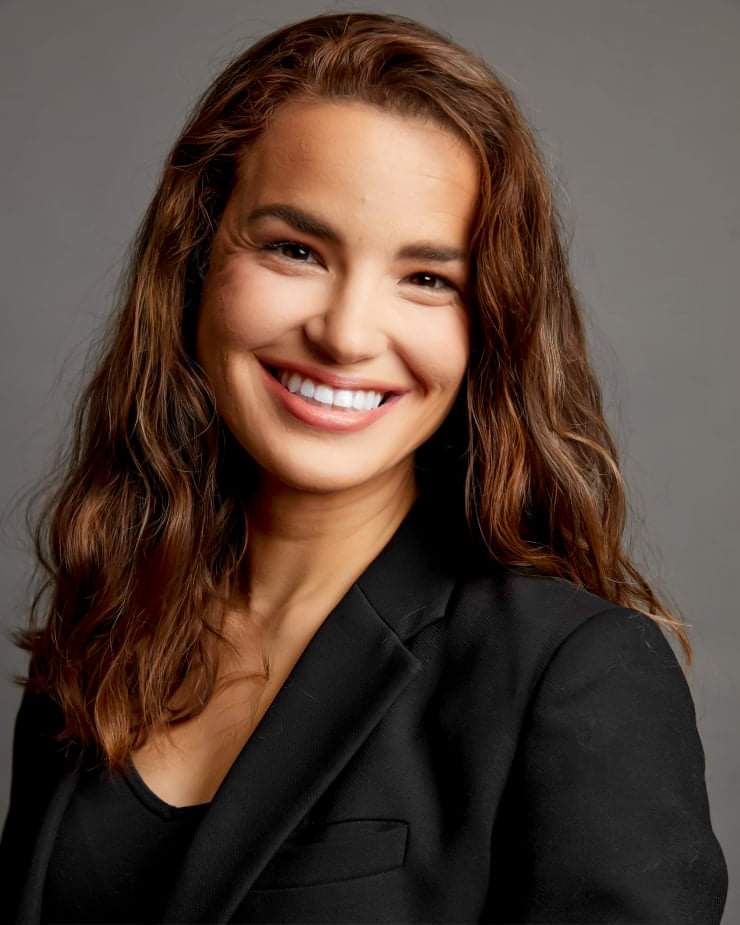 Heba Toulan (Montjoy), born in Cairo, Egypt, hails from the D.C. area. Her credits include Johanna in Sweeney Todd, Olivia in Twelfth Night, Gwendolen in The Picture of Dorian Gray, Ariel in The Tempest, Hecate for Macbeth at the Woodlands Arts in the Park and Shakespeare in the Shade, Soothsayer in Antony and Cleopatra, Les Misérables, Civil Engagement, Love, Loss, and What I Wore, and The Vagina Monologues. Film credits include Reverse, A Sleepless Night, You're Home, Insomniac, Compromised Experiment, Manny, and Bailey's Voice. She can be found behind a book, or practicing her Hecate monologue. Her web site is www.hebatoulan.com.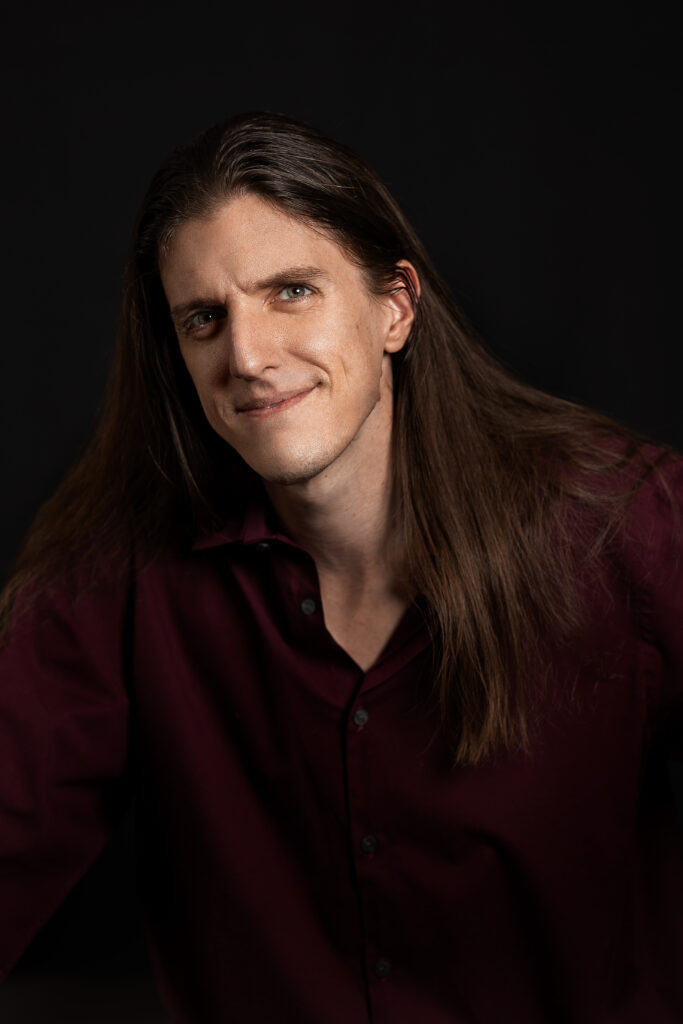 Joseph Urick (King Henry V) is thrilled to be checking this role off of his Shakespeare bucket list! Joseph has worked as a professional actor for nearly ten years, and has worked regionally, off-Broadway, and internationally. Recent credits include: Points North Theatre: (Caliban, The Tempest). Texas Light Opera: Edgar Allan Poe, NEVERMORE; Marquis de Sade, Quills; Jack Lawson, RACE. Florida Shakespeare: (Tybalt, Romeo & Juliet), Papagou Theatre – Athens, Greece: (Mercutio, Romeo & Juliet). Joseph has several BroadwayWorld Awards for performance and sound design, and is a Professor of Drama at Lone Star College-CyFair. Joseph holds an MFA in Acting from the University of Florida, and is an Advanced Actor Combatant with the Society of American Fight Directors. Joseph is a proud member of Actor's Equity. josephurick.com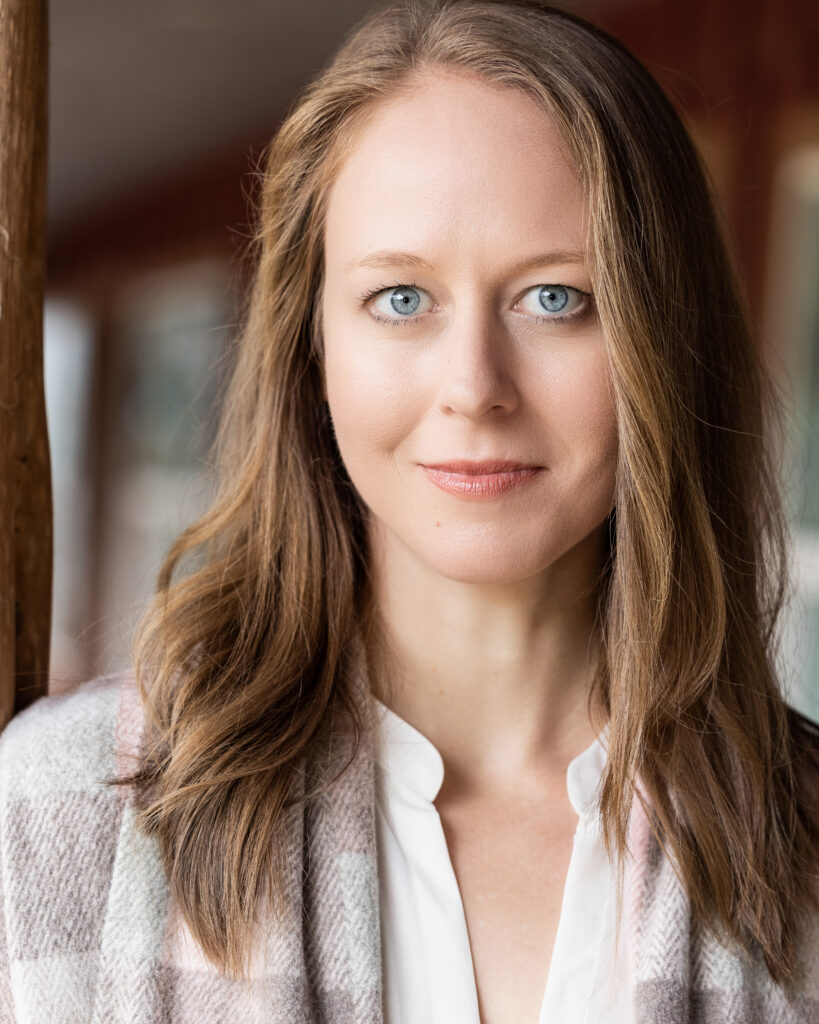 Samantha Walker (Princess Katharine) has a work portfolio that includes many commercials, theatrical productions, and films. Stage credits include work with Houston Grand Opera, Queensbury Theatre, Firecracker Productions, Theatre Southwest, Playhouse 1960, and Points North Theatre Company. She has had the pleasure of performing for The Woodlands Arts in the Park festival in 2018 as Beatrice in Much Ado About Nothing. Notable film credits include Leaves of the Tree with Armand Assante, Sean Young, and Eric Roberts as well as American Zombieland with Sondra Currie and Kristen Renton. Her latest feature film, Bailey's Voice, is set to premiere later this year. Website: samanthakaywalker.com Instagram: @samanthakaywalker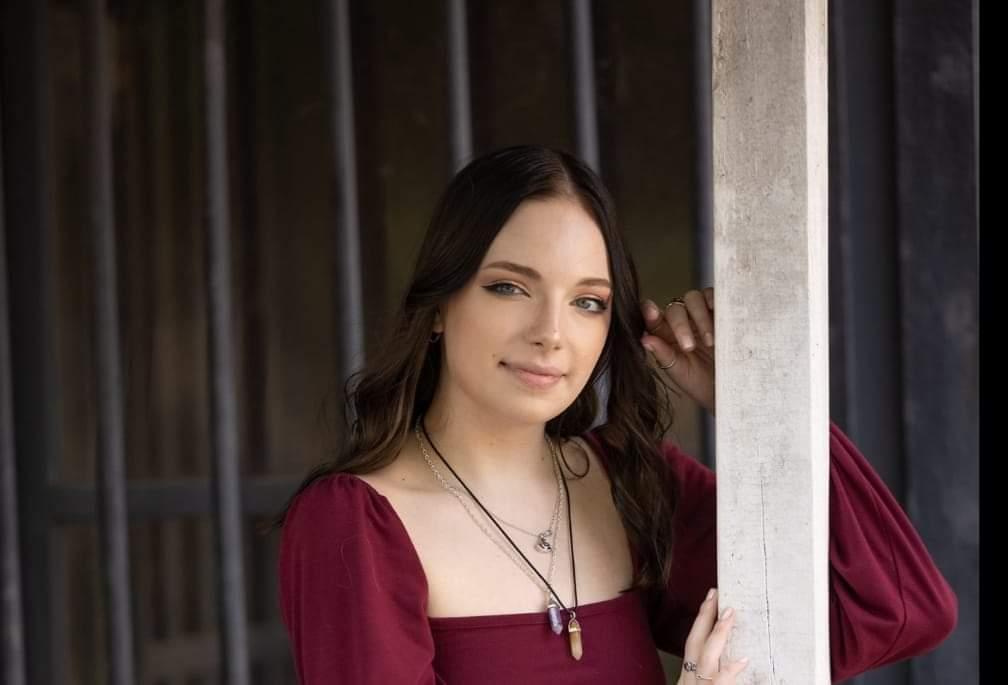 Allie Webb (Stage Manager) is so excited to be a part of another Points North production! She has been involved in numerous productions since early childhood and stage managed her first production her sophomore year of highschool. Some of her favorite highlights from her stage management career have been Frozen Jr, Shrek Jr, Alice in Wonderland and The Tempest.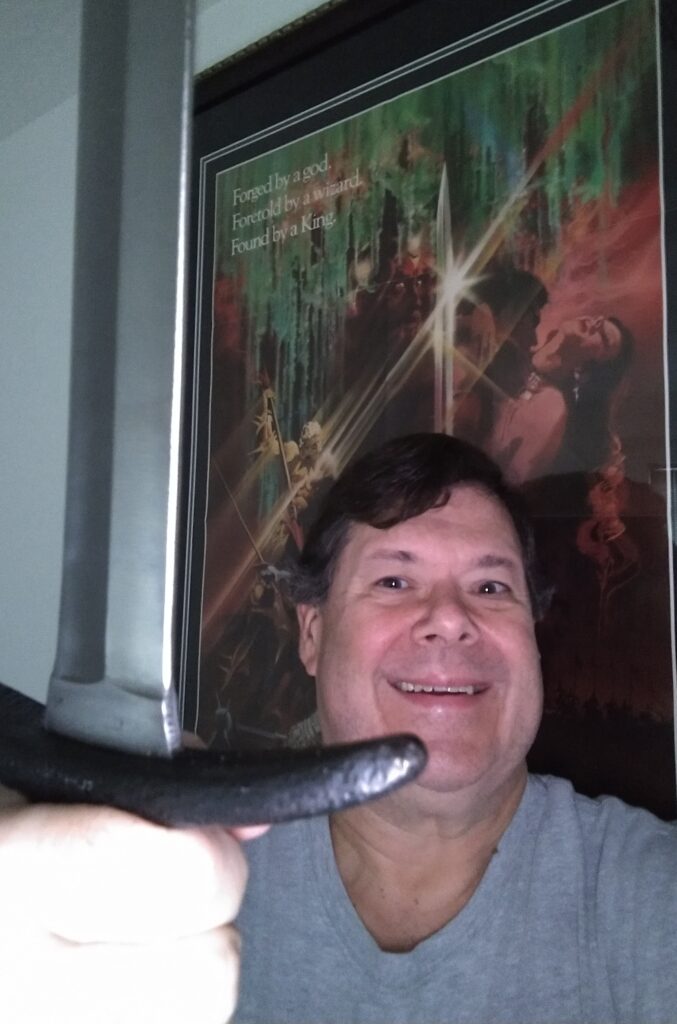 John J. Zipay (Fight Choreographer) has been involved in the Houston Theatre community for over 30 years. He is extremely grateful to Sean for giving him the opportunity to work with this outstanding cast. He also appreciates the help and support that Bain Beason, Joseph Urick, and John Patterson have provided in training all of the fighters. John is a member in good standing of the Society of American Fight Directors (safd.org), an organization committed to portraying violence in the arts safely. John has choreographed sword fights for The Three Musketeers twice (at UpStage & The Owen Theatres), I Hate Hamlet and Moon over Buffalo (at Clear Creek Community Theatre), Hamlet (at Harbour Playhouse), Macbeth and Robin Hood (at UpStage Theatre), and Richard II (The Company OnStage).