Points North Theatre proudly presents an original production of All the World's a Stage: A Cabaret Revue with William Shakespeare. Join the Bard of Avon himself, William Shakespeare, as he and a troupe of terrific thespians present a cabaret revue, Vegas style, of monologues, scenes, songs, and tidbits of trivia. Taking place at the Thistle Draftshop, 5210 FM 2920 in Spring. Two shows – Saturday, May 27 at 8pm, and Sunday, May 28 at 11am. Tickets are $35 each for general admission.
CLICK HERE TO PURCHASE YOUR TICKETS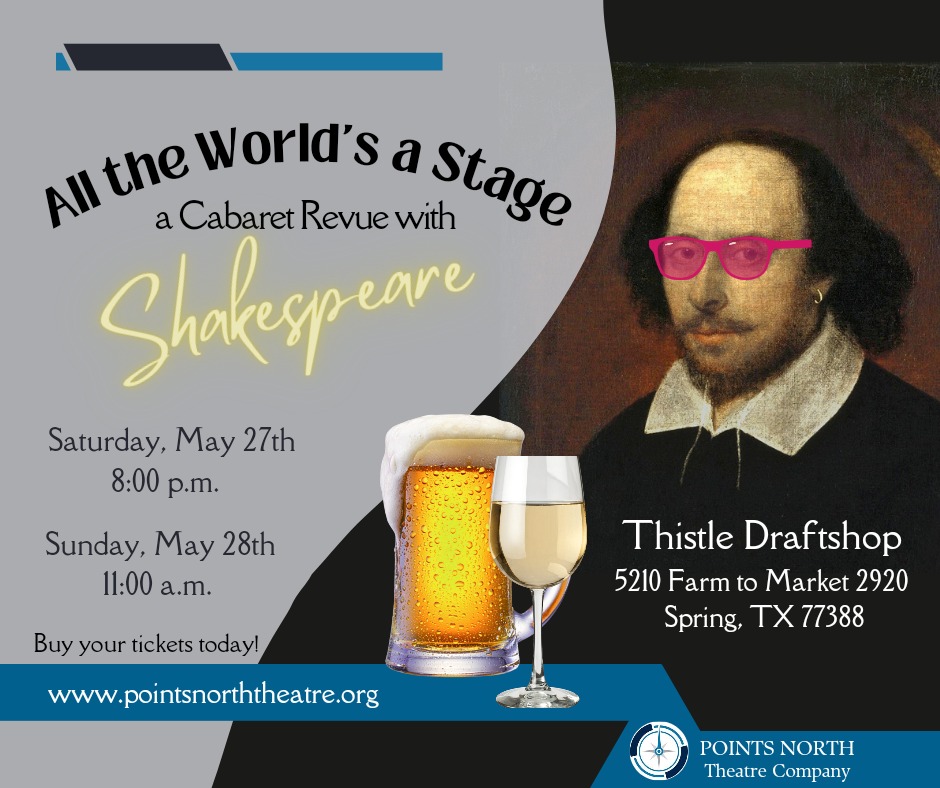 CLICK HERE TO PURCHASE YOUR TICKETS
Join Our Family
Please join our mailing list so that we can bring you the latest news in auditions, shows, special events, and secret offers.